Until 09/25 -10% discount on a selection of items
Babycook Neo Béaba - Night Blue
BEABA_GOLD
Reference : 912772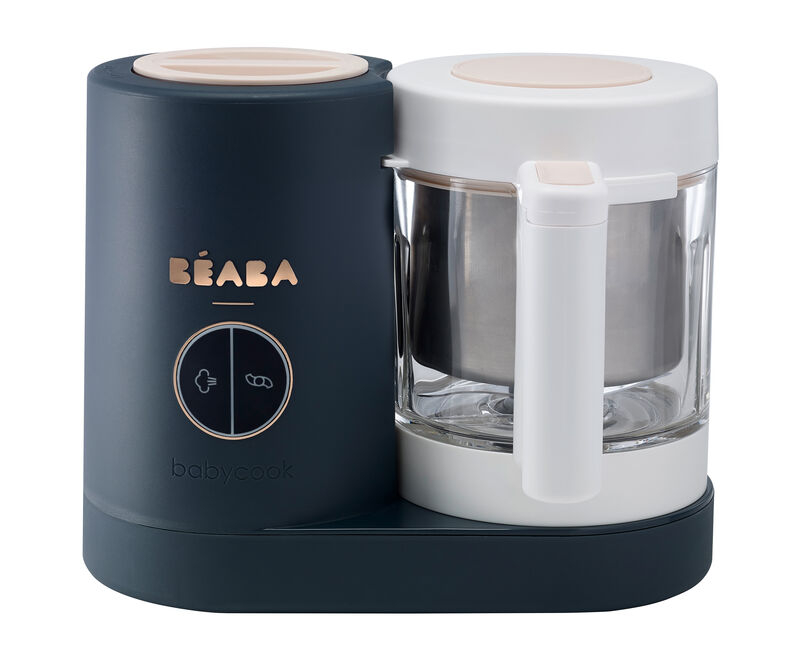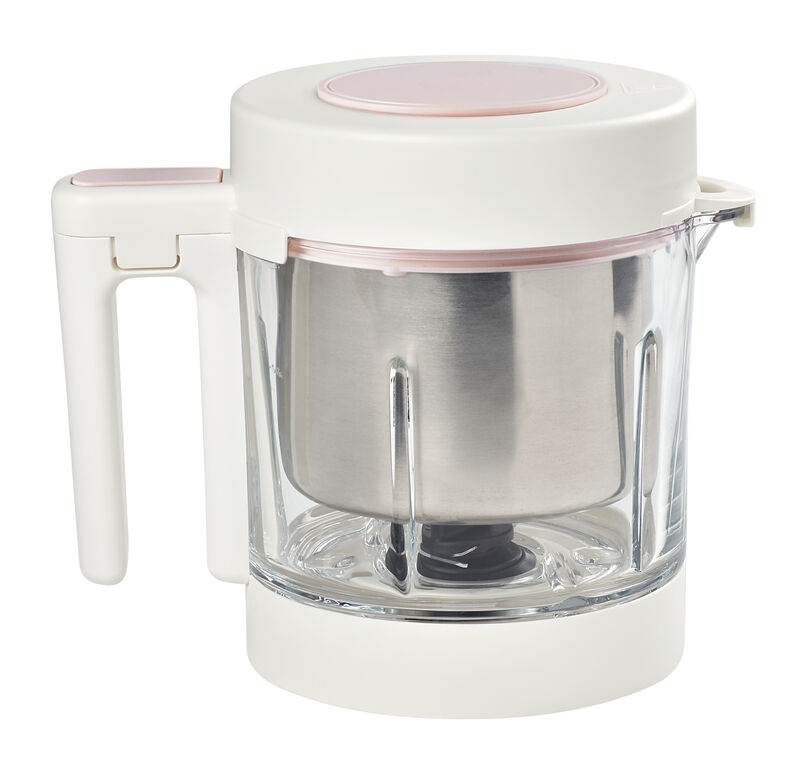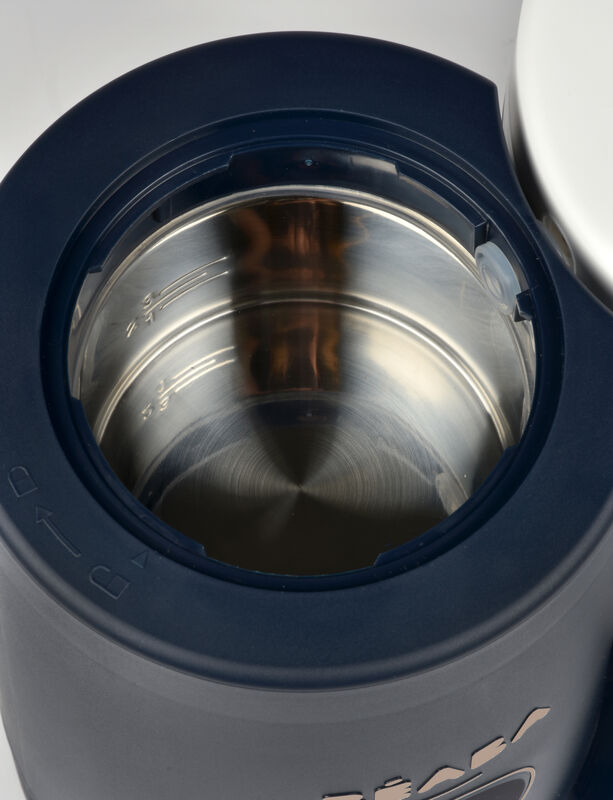 The latest model of the famous Babycook, the Neo allows you to cook all your child's meals in advance and to reheat them
You will earn 193 Babypoints by purchasing this product, i.e. a discount of 7.72 €
In stock - 24H shipping
Special Offer
220,00

€

Total price with tax
193,60
€
Béaba Babycook Neo
The new double-angled blade of the Neo allows you to prepare your food in different ways depending on your impulses and the amount of liquid you add: just chopped, blended or even ground. It also prevents small pieces from getting stuck.
Its easy to fill and maintain water tank will allow you to steam all your food in less than 20 minutes while preserving their aromas and benefits. The stainless steel steamer basket can also be used to reheat a meal or a small pot and even defrost a portion prepared in advance!
A light and sound signal will let you know when baby's meal is ready to be eaten! The ergonomic handle of the glass bowl allows you to handle it safely and store it in your dishwasher when it needs to be washed.
Features Neo Babycook :
Robot steamer - blender allowing you to prepare your child's meals
Meal preparation in less than 20 minutes
Gentle steaming: preserves nutritional benefits and flavors
Allows you to blend, grind or chop according to your impulses and the amount of cooking juice
Double-angled blade prevents food from getting stuck
New patented blade made by Sabatier Diamant, a French cutlery manufacturer
Reheat and defrost your food in the stainless steel steam basket
Can also be used to heat up small pots
1250ml glass bowl, 100ml stainless steel basket and stainless steel bowl included
Starch basket (optional)
Ergonomic handle for easy opening and safe handling
Wide opening water tank for easy filling, maintenance and descaling
Anti-limescale cleaning agent (optional)
Water levels are clearly indicated
Sound and light indicator at the end of cooking
No contact between your food and the plastic
Dishwasher safe glass bowl
Operates on mains power
Bisphenol A free
5 year warranty with Beaba application
Eco design
Made in France
All the equipment for little ones
A team at your service since 2014
Fast shipping within 24 hours
100% secure payment