Until 09/25 -10% discount on a selection of items
Sponsorship - Loyalty program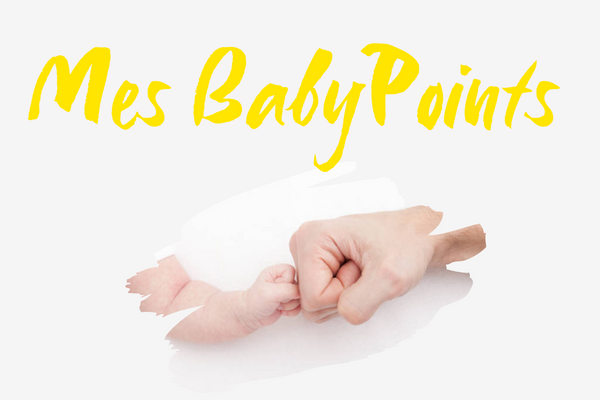 1. How do I earn BabyPoints?
1. By making purchases: €1 spent = 1 Babypoint
Each Euro spent on the Univers Poussette store earns you 1 BabyPoint. (automatically credited to your account 15 days after purchase)
2. By sponsoring your loved ones
For each of your referrals placing an order over €89, you will receive 250 BabyPoints. Invite your loved ones via the tab in My Account > My Referrals
What do my BabyPoints do for me?
1. Instant discounts on your next purchases
In your basket, convert your BabyPoints into Euros to benefit from an immediate discount on your next purchase (25 Babypoints = 1€ discount)
2. Gifts
Redeem your BabyPoints for Univers Poussette gift cards via the tab in My Account > My Gift Showcase
* 500 Babypoints for a €25 gift card
* 1000 Babypoints for a €60 gift card
* 1500 Babypoints for a €90 gift card
F.A.Q
When will my BabyPoints be available?
15 Days after the date of your purchase.
Can I convert my BabyPoints to Euro and use a coupon at the same time?
Yes, it is completely possible.
Can I transfer BabyPoints to relatives?
No, that's not possible
Do my BabyPoints have an expiry date?
No
Since when are BabyPoints awarded?
For all orders placed from 10/10/2022