1€ dépensé vous rapporte 1 BabyPoint !
Kinderkraft Enock High Chair + Comfort Cushion - Black
KINDERKRAFT
Référence : KHENOC0PBLK0000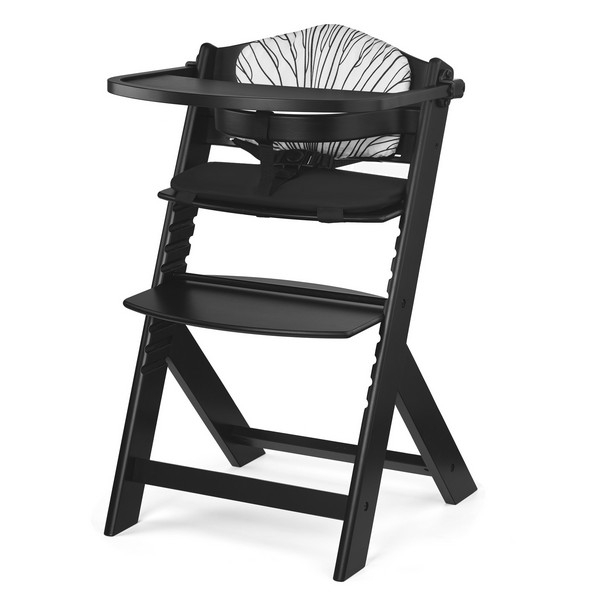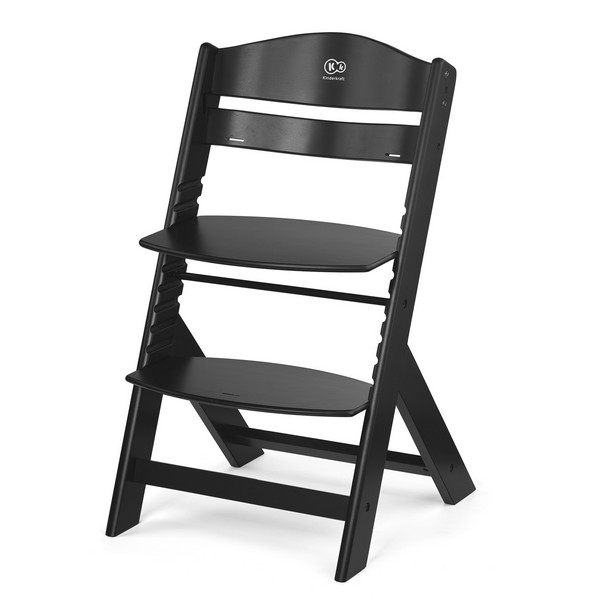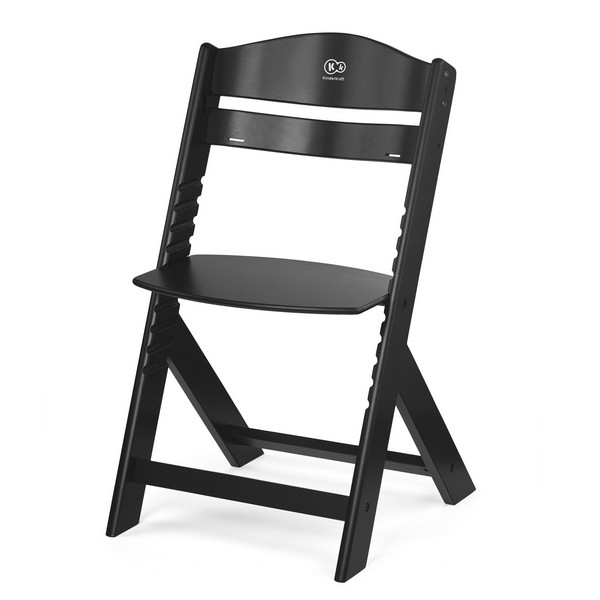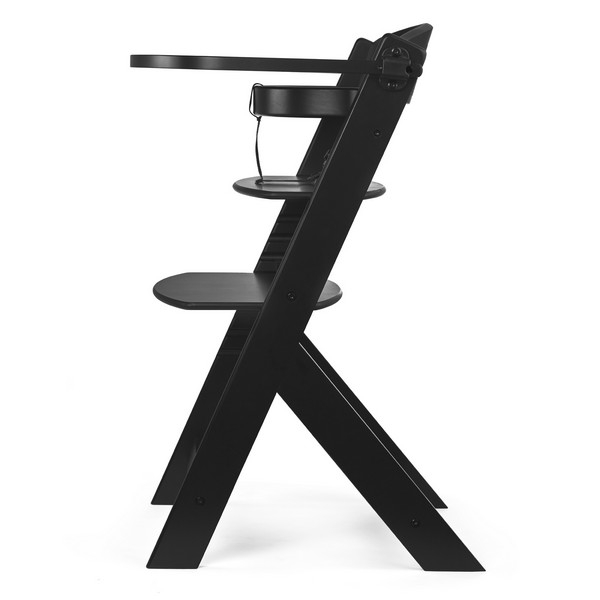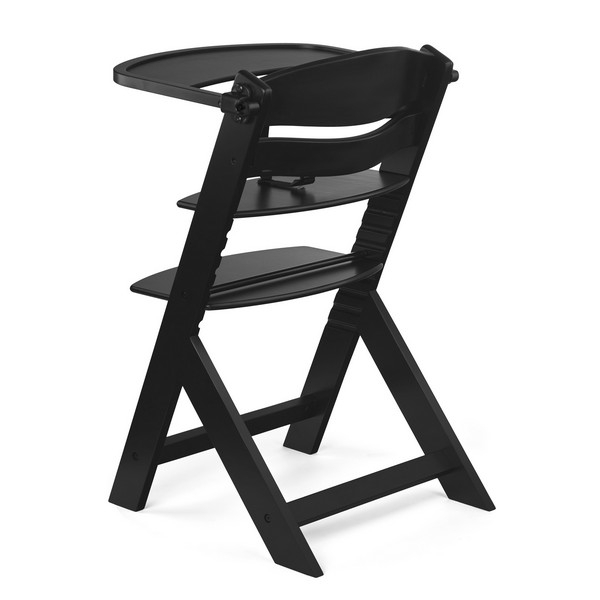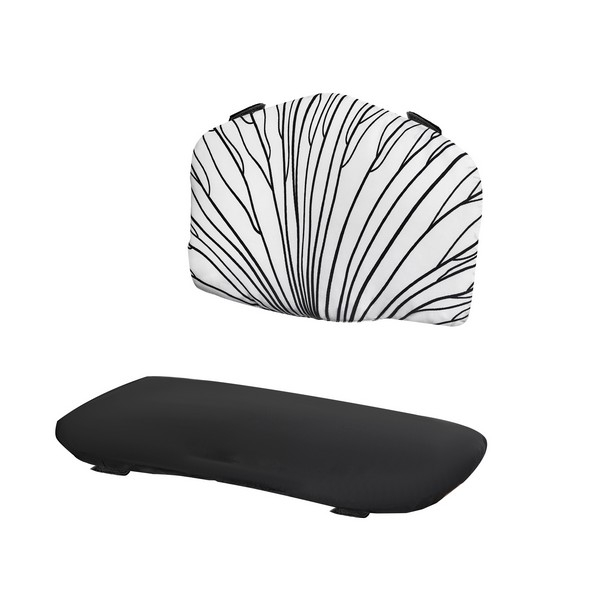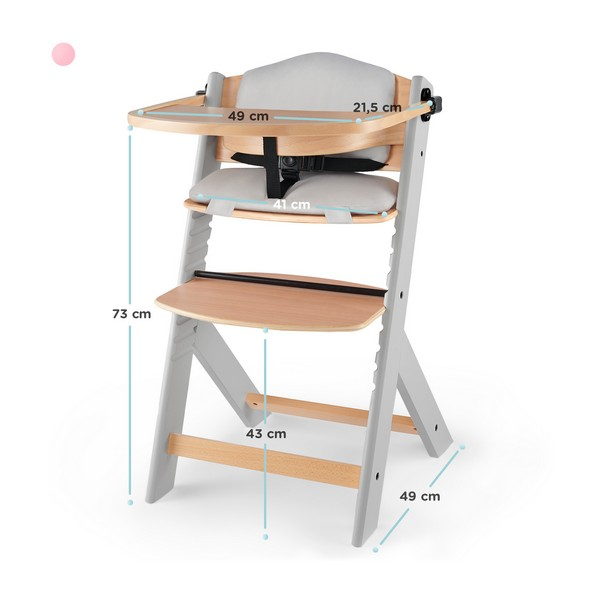 Made entirely of wood and evolving, the Enock chair accompanies your child during his meals from birth to 10 years
En stock - Expédition 24h
Offer
119,00

€

Prix TTC
108,90
€
Kinderkraft Enock High Chair + Cushion
The Kinderkraft Enock high chair is made entirely of wood and grows with your child from 6 months to 10 years (36kg ). Its curved backrest ensures an ergonomic position at all ages.
The seat and footrest are adjustable in height allowing you to adapt the chair to your furniture and to your child's needs. The removable dining tray turns your classic chair into a convenient high chair.
A 3-point harness and a front bar ensure your child's safety and can be removed during use.
Designed to make mealtimes more enjoyable for your child, the two cushions, one for the seat and one for the backrest, can be easily installed on your Enock chair using Velcro .
Once attached they will not move even when your child moves or changes position. A quick wipe down with adamp sponge is all it takes to clean them.
Features Enock Kinderkraft:
2-in-1 chair: high chair then classic chair when your child is older
Seat adjustable in 5 heights, fits your furniture
Curved backrest for a comfortable and ergonomic position
Deep and wide seat
Lightweight and easy to carry
Adjustable3-point safety harness
Removable front safety bar
Removable dining tray that can be easily cleaned with a damp cloth
4 footrest positions
Comfort cushion (optional)
Easy to clean with a wipe
Made of beech wood for durability
Meets the EN14988 standard
Usable from 6 months to 36 months as a high chair (15kg)
Usable from 36 months to 10 years as a normal chair (36kg)
Dimensions Enock High Chair :
Weight : 6kg
Dimensions : 79.5x49.5x49cm
Seat dimensions : 41x23.5cm
2 years warranty
Characteristics Comfort Cushion Enock :
2 pieces: one for the seat, one for the back
Easy and solid installation thanks to scratch straps
Do not move when your child moves
Provides comfortable support for your child's back and legs
Makes the highchair more comfortable
Polyester fabric can be cleaned with a damp sponge
Can only be used for the highchair version
Dimensions Kinderkraft cushions :
Length straps: 25x4.5cm
Dimensions back cushion : 32x21x3cm
Dimensions seat cushion : 38x22x4cm
All the equipment for little ones
A team at your service since 2014
Fast shipping within 24 hours
100% secure payment