Until 09/25 -10% discount on a selection of items
Béaba Silicone Dish Set - Jungle
BEABA_GOLD
Reference : 913472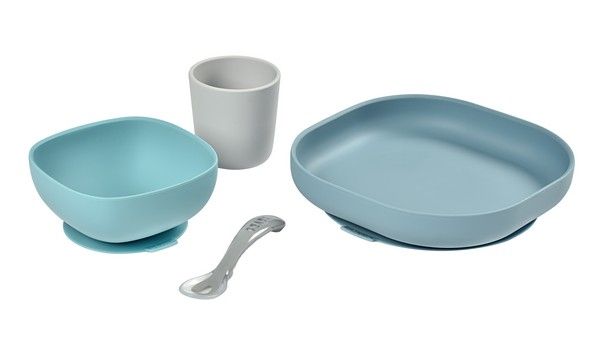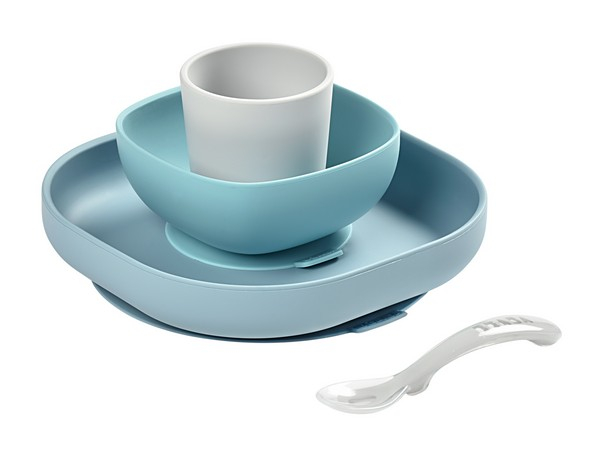 Composed of a bowl, a plate, a glass and a spoon, this set accompanies your child's meals so that he learns to eat by himself
You will earn 31 Babypoints by purchasing this product, i.e. a discount of 1.24 €
In stock - 24H shipping
Special Offer
36,00

€

Total price with tax
31,68
€
Beaba Silicone Dish Set
Includes :
Suction cup plate
Suction cup bowl
Silicone Glass
Second Age spoon
The suction cup on the bottom of the bowl and plate helps themstick to your table to prevent spills during mealtime. The design with rounded corners makes it easy to pick up food so your child can eat independently
The Beaba glass has a stable structure that allows it to stand upright so that your child can grab it when he is thirsty. Its non-slip surface makes it easy to hold and its design has been thought out so that your child can drink easily.
The Second Age spoon has an ergonomic handle designed for your child's hand and a space adapted to his mouth so that he can learn to eat by himself.
Can be used from 8 months old and is easy to clean by hand or in the dishwasher. Its specific shape avoids the contact of your food with the table.
All the elements are in silicone and easy to clean by hand or in the dishwasher .
Features Béaba Silicone Plate and Bowl:
Accompanies your child in his meals and his learning of the autonomy
Suction cup adheres to your table to avoid accidents
Ergonomic design facilitates the taking of food
Bowl with high edges for soups and purées
Easy to clean by hand or in the dishwasher
Made of silicone
Can be used from 4 months old
Features Beaba Glass:
Accompanies your child throughout the day
Stable base
Non-slip silicone coating for an easy grip
Shape for easy water intake
Easy to clean in the dishwasher or by hand
Can be used from 4 months old
Features Béaba Second Age Spoon:
Ergonomic handle adapted to your child's hand
Can be used from 8 months old
Teaches your child to eat by himself
Specific shape to avoid food contact with the table
Adapted to your child's mouth
Hand washable and dishwasher safe
All the equipment for little ones
A team at your service since 2014
Fast shipping within 24 hours
100% secure payment